AI+IoT Agriculture System
Monitoring System for Active Soil Microorganisms
System for calculating the microbial activity indicators of soil based on soil sensor measurement values and weather data.
sigfox system
With its global LPWA (Low Power Wide Area) network, Sigfox has reinvented connec tivity for the IoT. It drastically brings down cost and energy consumption requi red for securely connecting physical devices to the Cloud.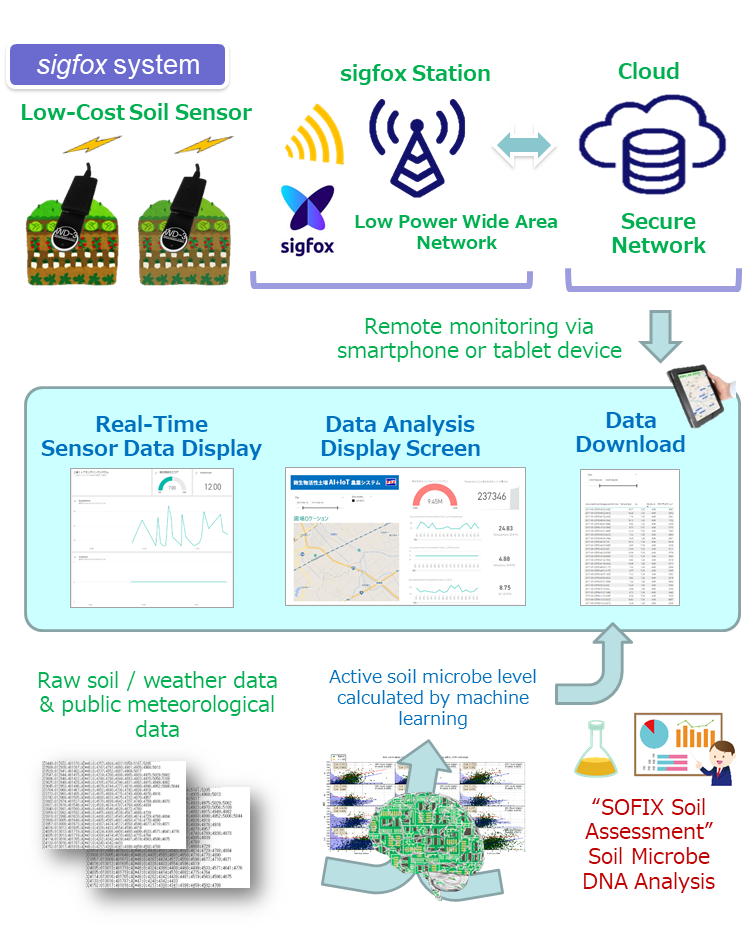 Related Projects
Integration of the SOFIX soil assessment for active microbes
Real-time quantification of "active microorganisms score" with integrated processes of active soil microbe DNA assessment technology and our machine learning algorithm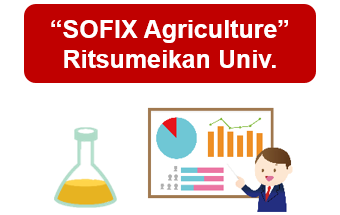 SOFIX stands for "Soil Fertility Index" which indicates soil component amounts and their balance in quantified data, which are important factors for successful recycled material agriculture such as organic farming.
SOFIX measures DNA components related to 1) plant growth, and 2) material recycling capability. This quantitative measuring method was developed by Prof.
Motoki Kubo at Ritsumeikan University College of Life Sciences in order to conduct land assessment for successful organic agriculture.
The conversion process from food factory sludge into organic material paved the way for development of new organic material evaluation methods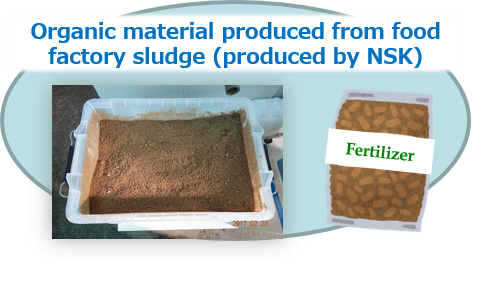 Sludge cake that is dewatered only by natural coagulant is both rich in nutrition and highly preservable, and therefore works well as organic fertilizer. We successfully conduct dewatering and sterilizing of such sludge material with a superheated steam drying technique, before preparing it for fertilizer production.
In addition, with the support of Nagahama Institute of Bio-Science and Technology, we have been researching organic material analysis methods for rhizosphere microbial flora to develop a new evaluation index of organic material, which will be a step forward from the conventional method of analyzing chemical components.

※This document was created in October, 2017. Please note the information is subject to change without notice.